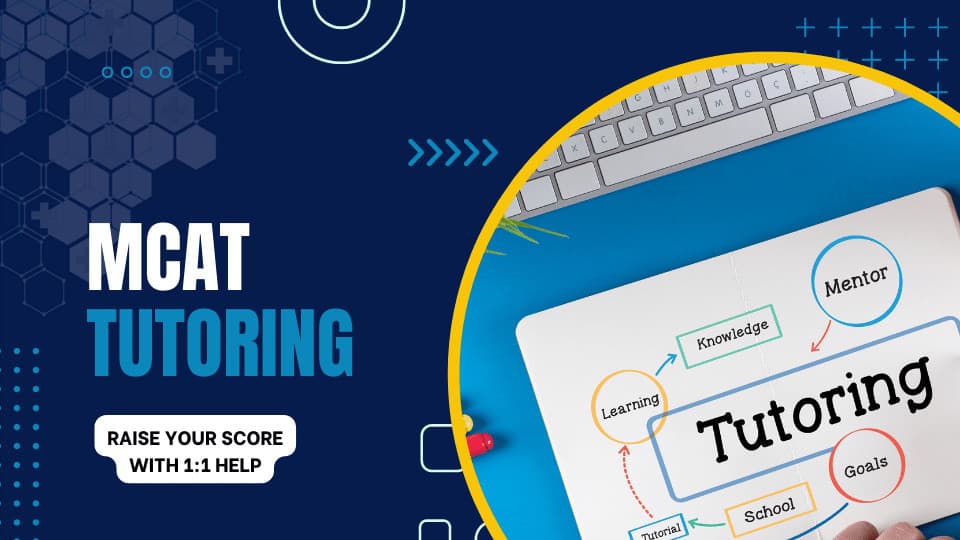 1-on-1 MCAT Tutoring
Are you looking to improve your MCAT score? MCAT tutoring could be your answer to a higher score in the most efficient way possible.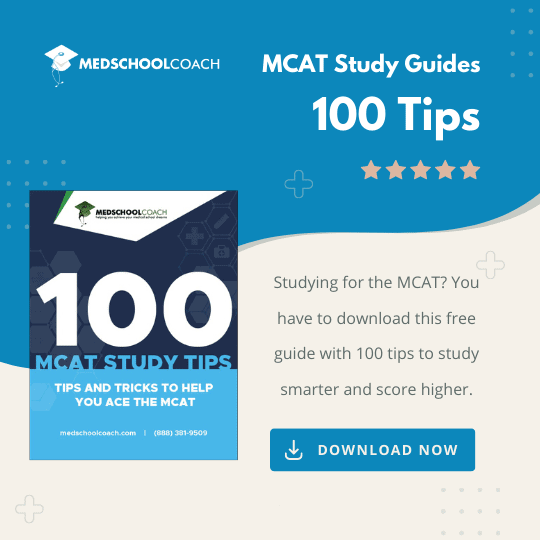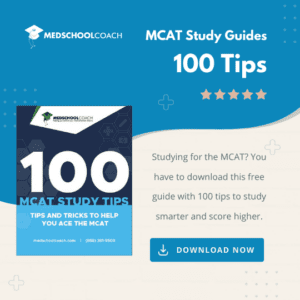 MCAT tutoring can help you
Raise your score by 10 points or more
Identify strengths and weaknesses – you want to study smarter, not longer
Develop an individually-tailored MCAT study schedule
Review MCAT content, so you can understand it inside and out
Review practice questions and passages in-depth, so youunderstand your errors
Provide accountability so you can consistently study and improve
Support you whenever you're feeling super stressed or under intense pressure
While MCAT courses can be a great way to raise your score as well, they are not personalized and do not take into account you as an individual learner. There is no better way to raise your score than 1-on-1 MCAT tutoring with an effective tutor. Couple it with a video course, audio course and practice questions and you now have a complete MCAT score improvement plan. Many students choose MCAT tutoring in addition to an MCAT course.
While your pre reqs courses may have taught you bio, chem, orgo and physics, the MCAT isn't simply a science test where you can memorize information. In fact, you can study all the science you want, but if you don't master MCAT strategy, you won't even scratch your highest possible score. An MCAT tutor can help you master the MCAT strategy you need for a higher score.
At first, the cost of an MCAT tutoring could seem overwhelming. Starting at $150/hr, MCAT tutoring should never be viewed as anything but an investment. It's an investment into a higher score, which could mean the difference between a rejection and an acceptance. The MCAT is so important, that the investment you make into tutoring should pay off many times over. If you invest $2000 into an MCAT tutoring package that raises your score by 10 points, that means the difference between being accepted into medical school and not. What is that worth? At an average physician salary of $250,000 per year, even saving one application cycle by maximizing your MCAT score the first time is a no brainer.
MCAT Tutoring FAQs
Is one-on-one tutoring effective?
One-on-one tutoring is an effective way to prepare for the MCAT because it allows for personalized instruction that is tailored to the specific needs and learning style of the student. In a one-on-one setting, the tutor can identify the areas where the student is struggling and provide targeted support and guidance to help them overcome those challenges. Additionally, one-on-one tutoring allows for a more efficient use of time, as the student can ask questions and get immediate feedback, rather than waiting for clarification in a group setting. Overall, one-on-one tutoring can be a highly effective way to improve a student's understanding of the material and increase their chances of success on the MCAT.
Who do you recommend for MCAT tutoring?
We'd recommend MedSchoolCoach of course! We believe we have by far the best combination of tutor, resources for students and a support team. There are many "MCAT tutors" who work on their own, but if you don't click, their teaching style isn't one that works for you, or they go on vacation, you are left out on your own. It's why we find the model that we uses to be most effective – a student success team paired with MCAT tutors who are exceptional.
Who are the tutors?
Without a doubt, the most important factor in an effective MCAT tutoring program is the actual tutor. You can find MCAT tutors everywhere, but the quality of each can vary from amazing to downright terrible. That's MedSchoolCoach painstakingly recruits, trains and retains the best MCAT tutors anywhere. How do we know? Out of every 20 tutors who applies, just 1 makes it to training. And even then, they may not make it through training if they aren't amazing communicators, exceptional educators and effective score raisers. We pride ourselves on tutors that no one else has, not just from a score range perspective, but from an education perspective.
Are materials included?
Yes! We include all the study materials you need in order to improve your score and then some. We include access to 3 full-length practice exams, MCAT Go – our full science audio course, and MCAT Prep App – our mobile app with thousands of videos, flashcards and questions. Plus, if you sign up for 24 hours or more, we include access to all AAMC practice exams and online resources as well.
Is my score guaranteed to increase?
We are so confident your MCAT score will increase that they include our MCAT score guarantee in their tutoring packages. If you are working with them through our Silver, Gold or Platinum tutoring packages and (and have utilized all your hours) but your score doesn't improve from a previous exam date or official diagnostic practice exam, they will work with you for another 10 hours for free!
Will my tutor help me make an MCAT study plan?
Of course. The foundation of MCAT success is a study plan, one that covers everything you need to know, but is flexible and adaptable enough to keep up with life. One-on-one MCAT tutoring focuses in on your strengths and weaknesses, so the study plan isn't generic. It's tailored for your goals and needs.
What is a good MCAT score?
A good MCAT score is one that is competitive for the medical schools you are applying to – this can range depending on if you are applying to MD schools, DO schools or international medical schools. The MCAT is scored on a scale from 472 to 528, with a score of 500 considered to be the median. However, the average MCAT score for matriculants (students who were accepted to medical school) is typically higher, often ranging from 508 to 509. What should you aim for? If you are applying to MD schools, without consideration of the multitude of other factors that schools will use to evaluate your application, a 510+ is a general score you should be aiming for.
Can I get tutoring in just the subjects I need help with?
The beauty of MCAT tutoring is that it's customized for you! If you are struggling in a particular section, such as CARS, your tutor will tailor the tutoring sessions to be most effective for you.
Schedule an MCAT Tutoring Meeting
Are you ready to raise your MCAT score? Meet with an MCAT Enrollment Expert from our partners at MedSchoolCoach to help figure out if tutoring will work for you!
MCAT Mnemonics: Memorize These!
MCAT Webinars: Master Classes on How to Improve Your Score