5 Truly Tuition-Free Medical Schools
And What You Need to Know Before You Apply
If you run a quick search on google on tuition-free medical schools, you'll quickly be overwhelmed with all kinds of search results. Many schools that show up aren't in the U.S. This is detrimental because if your end goal is to practice medicine in the states, it's imperative you attend a U.S. medical school.
Additionally, many schools included in the search results only offer free tuition to a small percentage of matriculants. The majority of matriculants to these schools will need to cover their medical school tuition by most likely taking medical school loans.
After hours of excruciating research, I've compiled this list of medical schools in the U.S. that offer free medical school tuition to all of their matriculants.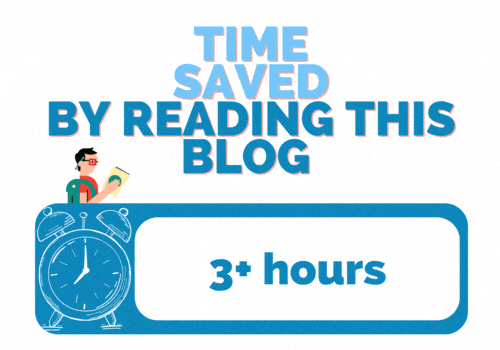 With the cost of medical school steadily increasing every year, it creates an everlasting financial burden on medical students. Because of this, students are opting into high-paying specialties in order to pay off the tremendous amount of debt they're in.
With so many students opting into these high-paying specialties, it creates a shortage of primary care physicians in our country. Some medical schools have aimed to increase awareness by stressing the importance of primary care. These institutions have created enticing incentives for medical students by offering to alleviate their financial burden. Each medical school mentioned in this blog offers free tuition to their matriculating students. Read on for the details!
#1 Kaiser Permanente Bernard J. Tyson School of Medicine
Having been at the forefront of healthcare, Kaiser Permanente has begun shifting its focus to medical education. This school has promised to waive all tuition for classes matriculating from fall 2020 through fall 2024. The waiver will be available throughout the total 4-year duration of medical school.
Bonus: Students who've demonstrated financial need will be provided with substantial grant aid to offset their living expenses. 
#2 New York University Long Island School of Medicine
In addition to offering free tuition to its matriculating students, NYU Long Island School of Medicine offers an untraditional 3-year MD program.
The program places an emphasis on primary care and graduates students early to begin working as primary care providers.
Bonus: Students may apply for NYU's exclusive need-based scholarships to cover miscellaneous costs such as books, food, housing, etc.
#3 New York University Grossman School of Medicine
NYU Grossman School of Medicine has promised a tuition-free education regardless of merit or financial need. Similar to NYU Long Island School of Medicine, NYU Grossman School of Medicine offers need-based scholarships to cover expenses other than tuition.
#4 Cleveland Clinic Lerner College of Medicine of Case Western Reserve University
CCLCM offers a 5-year MD program instead of the traditional 4-year track.
Why five years?
CCLCM incorporates a research component into their MD program, hence the additional year.
Bonus: In addition to receiving a full-tuition scholarship upon matriculating, students graduate with a special qualification in biomedical research.
#5 Geisinger Commonwealth School of Medicine
Geisinger Commonwealth School of Medicine has taken notice of the shortage of primary care physicians in the US and launched the Abigail Geisinger Scholars Program. The aim of this program is to increase the number of primary care physicians by incentivizing the career. Students who become primary care physicians through the program have their tuition fully paid for.
How it works: Students have the option of choosing from 4 specialties. The specialties are family medicine, internal medicine, pediatrics, and psychiatry.
Fine Print: It's important to mention that students must agree to work as a Geisinger physician for a minimum of 4 years. (i.e. for every year of scholarship awarded = 1-year commitment)
Conclusion
These medical schools' initiative to offer free tuition is a paramount step in alleviating the financial burden of attending medical school. We hope other medical schools follow in the footsteps of the above-mentioned medical schools in order to pave a way for medical students to fully immerse themselves in their studies without a financial burden looming over their heads.