Join Dr. Sahil Mehta and Dr. Shital Vora as they chat about volunteering ethically in rural Central America, West Africa, Greece, and beyond! Plus, discover how experiential volunteering can shape your personal and professional paths – and in medical school.
Global Medical Brigades is the largest student-led movement for global health, working alongside under-resourced communities to mobilize access to health care. And you can join to become a leader.
After attending, you'll be able to answer the following questions:
• How can pre-med students like me get volunteer experience abroad in an ethical way and help a community?
• What are the benefits of international volunteering?
• How can I apply volunteering experiences to medical school applications, interviews, and extracurriculars?
• What global health insights and cultural competency can be translated into my medical career?
Presented by: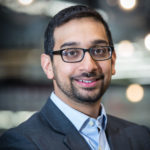 Dr. Mehta is the founder of MedSchoolCoach and has guided thousands of successful medical school applicants. He is also a practicing physician in Boston where he specializes in vascular and interventional radiology. MedSchoolCoach recently acquired Global Medical Brigades to help bring access to world-class extracurricular travel experiences to aspiring physicians.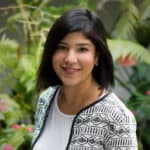 While completing her degree at Marquette University, Shital established the very first Medical Brigade club, which grew into today's Global Brigades organization. Dr. Vora spent 4 years working as a Doctor of Physical Therapy prior to dedicating her career to Global Brigades full time. Dr. Vora sits on the Marquette U Health Sciences advisory board and has been recognized as Marquette's Young Alumnus of the Year.
View the Webinar