Opinion seems to be pretty split among students when it comes to social media. On the one hand, it's an incredible resource and can be a highly beneficial networking tool. On the other, of course, it's where the hours you're supposed to be studying often end up going to die, as you lose yourself in procrastination, endless videos of cats and pandas, and chatting with friends about absolutely nothing.
You'll no doubt be pleased to hear that this article is about the former aspect of social media, instead of the latter. Indeed, there are social media accounts out there which are dedicated to helping students perfect their knowledge, and discover new facts and hone their skills in inventive, forward-thinking ways. After all, if social media has become so ubiquitous in our world, and such a key method of communication, why not use it as a force for good?
In this article, we're going to be looking at five different Instagram accounts which have been set up with the goal in mind of helping medical students further their knowledge. From useful nuggets of information,  gamified tests helping junior doctors and medics of all fields to effective tips and how to's on being accepted to medical school. Fascinating, effective, and a superb use of that time otherwise spent procrastinating, these Instagram accounts may well represent an important next step in the way students use social media. Who'd have thought it?
So, without further ado, let's take a closer look at these Instagram accounts for medical students, and see how they might help you to pass those frightening exams.
Medschoolposts®, M.D
@medschooposts
Exams: MCAT, USMLE1, USMLE2
Med School Posts proudly proclaim to be a group of young doctors and people in the medical profession, who are committed to sharing the most unique, unusual, and unquestionably fascinating medical cases with the wider world. By following their Instagram account, medical students will be amazed and inspired by the cases this group are bringing to light.
What's more, the team at Med School Posts are striving to create connections between medical professionals worldwide, and building bridges between countries through the common language of medicine. If that isn't worth following, then we don't know what is!
Figure 1
@figure1
Exams: MCAT, USMLE1, USMLE2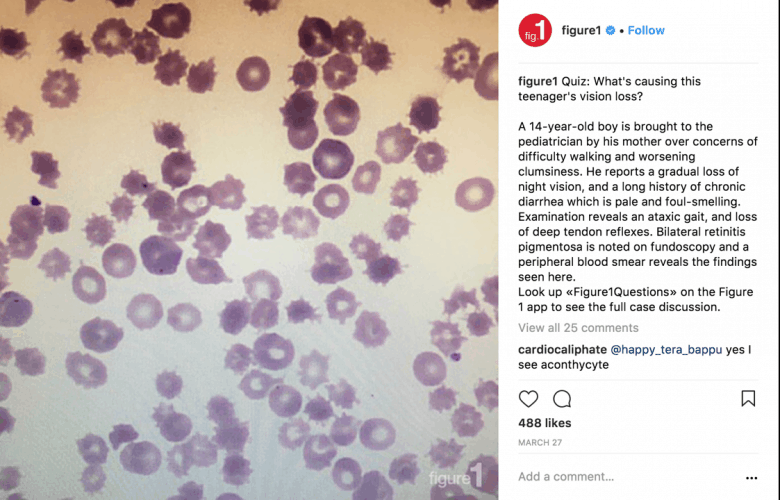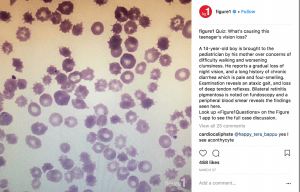 The world of medicine is constantly changing, constantly evolving, and constantly throwing up surprises for doctors all around the world. Figure 1 intends to be an online compendium of medical case studies and photographs, which brings to light all manner of illnesses and conditions for medical students to study.
In a way, Figure 1 is the perfect example of how Instagram really suits this type of idea – it's a pictorial guide through a vast range of medical cases, which students can then follow up and study in more depth if they feel it is suited to their field. It's easier to digest than a medical textbook, too, and always being updated with the latest news and examples. It would be necessary to add, that Figure1 on Instagram is a profile of the self-titled application (available on AppStore and Google Play) with variety of cases, essentials and much more.
Usmle Step 1, Step 2
@usmle_step1_step2
Exams:USMLE1, USMLE2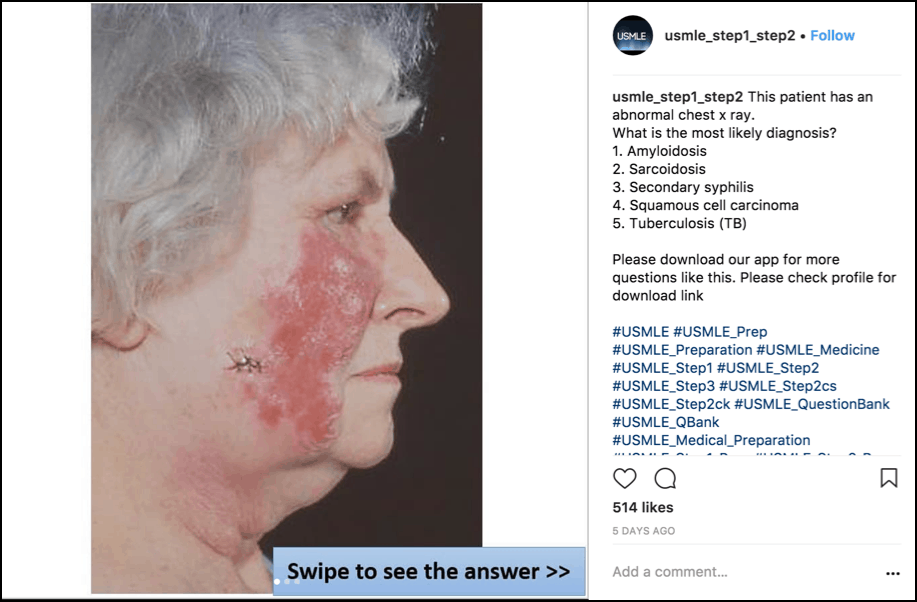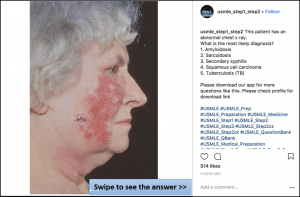 This is a really impressive Instagram account, and another great example of how this social media app can be enormously beneficial for medical students. Addictive, fascinating, and dare we say even enjoyable to use, it brings a whole new dimension to medical studies via your smartphone.
The whole idea of this account is to present medical students and doctors alike with a medical case, represented by a photo and a short text about the patient's backgrounds and symptoms. It is then up to the student to come up with a diagnosis, based on a multiple choice question. The answer is revealed in the following photo, meaning you can constantly quiz yourself on your medical knowledge. How brilliant is that? Also, this channel posts Instagram stories with two-choice answer. It means that doesn't matter who you are: feed-surfer or story-swiper, an opportunity to practice will never be lost. Even if you don't like learning tests on Instagram, you can always rely on mostly free application for USMLE prep.
MedPlay.co.uk
@medplay.co.uk
Exams: MCAT, USMLE1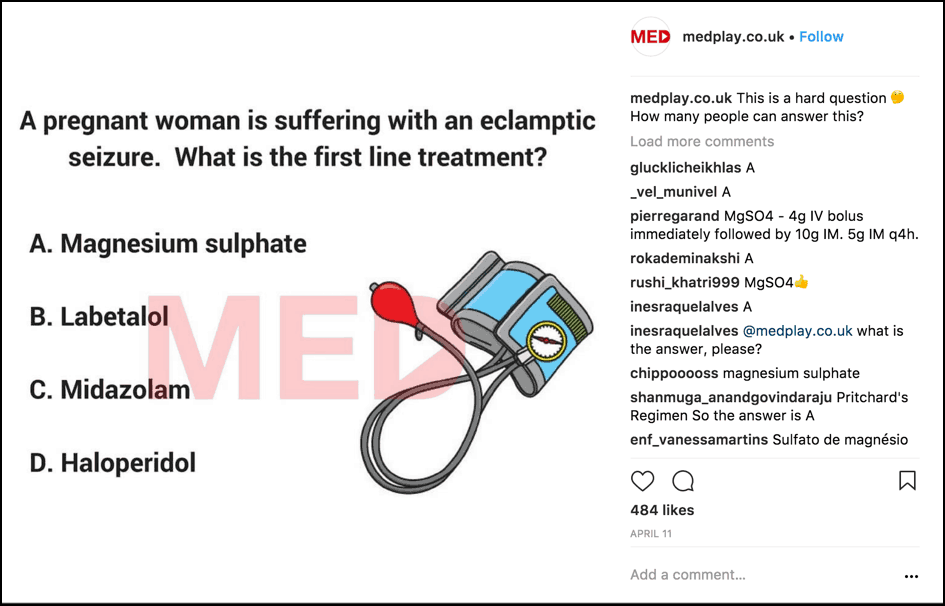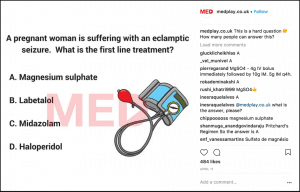 This Instagram account makes medical quizzes and tests enjoyable, and allows you to top up your knowledge with multiple choice questions wherever you are. If you're travelling to your lectures, or enjoying some downtime in front of the tv, you can simply turn on your smartphone, and feel good about your time spent on social media!
NEET PG, AIIMS-PG Daily MCQs
@neet_pg_aiims_pg_jipmer_pgi
Exams: NEET PG, AIIMS-PG (similar as USMLE and MCAT, but in India)
Similar to the previous two Instagram accounts, this example also uses Instagram photos to present medical students with a picture-based quiz in which they have to diagnose a patient. So much of what you do as a medic involves using your eyes to really analyse symptoms, making this kind of test – which is constantly updated with the latest cases – so relevant for all future doctors to dip into daily.
So, there you have it – five brilliant and inventive uses of Instagram, perfect for medical students who want to not feel guilty about their time spent on social media! Who knows, maybe these social media pages will inspire and motivate a whole new generation of doctors?
Tim Monson is a medical student of the Arpel Medical School who dreams about becoming an anesthesiologist. Alongside with studying, Tim writes for educational and medical web-resources.