With the rising epidemic of physician burnout plaguing the medical community, many medical students are prioritizing work/life balance when selecting their medical specialty. Med students might ask themselves the following questions.
"What medical specialties work the least hours?"
"What specialties make the happiest doctors?"
"Which medical specialties have the least burnout?"
"What specialty has the best lifestyle?"
Below are 5 medical specialties that offer the best work/life balance as a doctor, and the answers to your long-awaited questions.

Work/life balance as a family medicine physician
Family medicine physicians are arguably the most knowledgeable of all physicians. Patients often see a family doctor first before being referred to a specialist. Meaning family medicine physicians are well-acclimated to ailments stemming from all areas of the body. Family medicine doctors tend to have great work/life balance. Most work typical 9-5's in a private setting and leave all their work behind at the end of the day. According to Lifestyle & Income in Family Medicine, it stated: "One of the unique aspects that the specialty of family medicine offers is a higher degree of flexibility than many other medical specialties." Because of the high degree of flexibility, family medicine doctors are granted the opportunity to work the least amount of hours.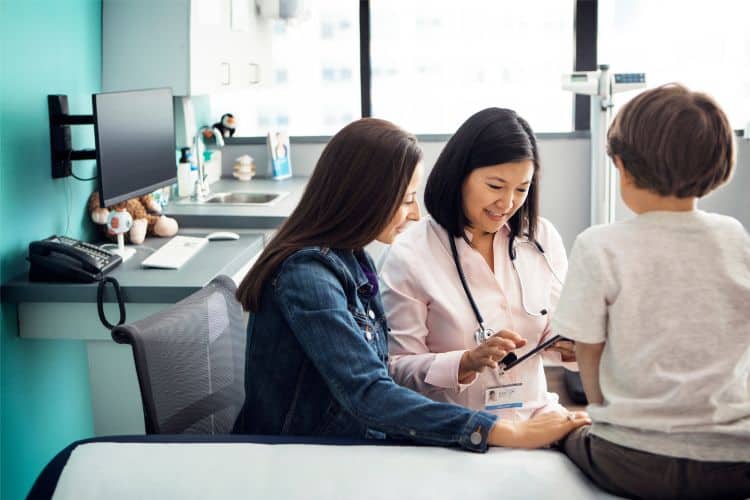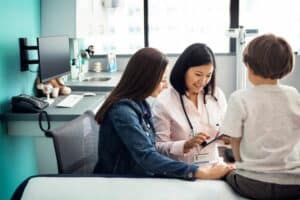 Work/life balance as an otolaryngologist
Otolaryngologists (I know mouthful, try saying that 5 times fast!) or ENTs are doctors who specialize in illnesses of the ears, nose, and throat. Otolaryngology offers a perfect balance of being compensated well and ample time outside of the office. In Why to Choose ENT, or Otolaryngology, an otolaryngology resident by the name of Dr. Sukaina Hasnie stated "Unlike other surgical specialties, ENTs can choose to work in private practices, completely based in surgical centers, with a 4-day work week, and no call! On the other hand, if you're a work junkie you can work as many as 7 days a week, with long workdays, and multiple calls per month." The amount of work/life balance is up to the discretion of you as a future physician. Otolaryngology offers the opportunity for a great work/life balance, something that is rather hard to obtain in other surgical specialties.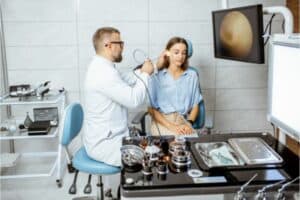 Work/life balance as a dermatologist
Dermatologists are physicians that deal with conditions of the skin, hair, and nails. Dermatology is well known for having an amazing work-life balance. This stems from the fact that conditions of the skin, hair, and nails aren't exactly time sensitive or urgent. According to Pros and Cons of Being a Dermatologist, "Few skin conditions are life-threatening, and dermatologists rarely have to perform high-stakes procedures. This can lead to a more positive everyday work experience and lower stress levels than other medical professions." Dermatologists typically tend to work in private practice allowing them to work the hours they prefer. For example, many dermatologists tailor their practice to cater to a cosmetic niche. In doing so, dermatologists are able to live very normal lives with amazing work/life balance. Because of the low-stress environment, dermatology offers one of the best lifestyles for a physician.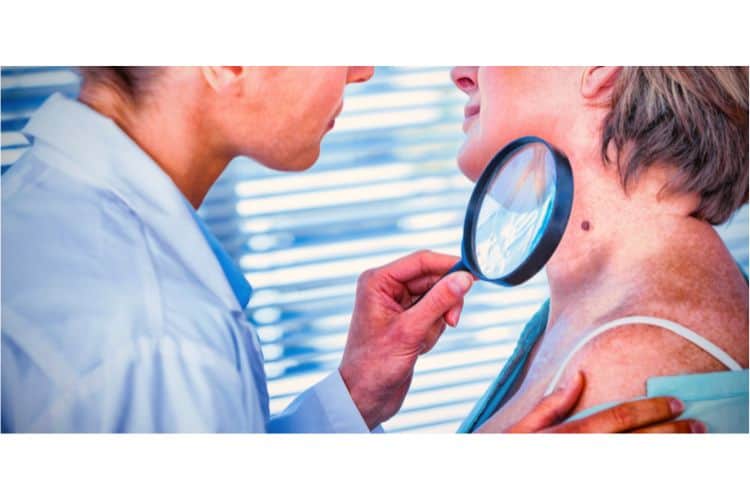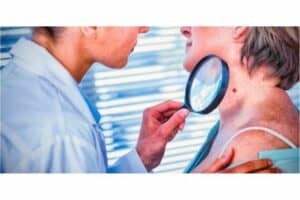 Work/life balance as a psychiatrist
Psychiatrists are physicians that specialize in mental illnesses. If any specialty is going to have a great work/life balance, you can bet it'll be psychiatry considering they understand the very importance of it. Even during residency when it's the norm for doctors to be overworked, psychiatry residents stick to a very reasonable work schedule. In Choosing a Career in Psychiatry, it stated "The average psychiatrist spends approximately 48 hours each week at work." Compared to doctors in surgical fields, this is on the lower end of hours worked in a week.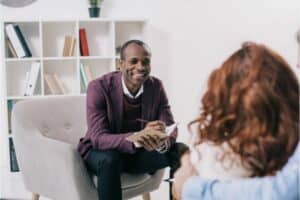 Work/life balance as an ophthalmologist
Ophthalmologists are physicians who specialize in illnesses of the eye. Ophthalmology is unique in that it offers a great balance between performing surgeries and treating patients in clinic. Depending on how you want to open your practice, you can choose to have it tailored to performing more surgical procedures or treating patients in clinic. The latter being more conducive to a great work/life balance. Ophthalmologists are actually one of the top specialties for the happiest doctors, 58% of ophthalmologists reported being happy outside of work. In addition to a happy life outside of work, ophthalmologists have one of the lowest rates of physician burnout, only 30% reported feeling burnt out.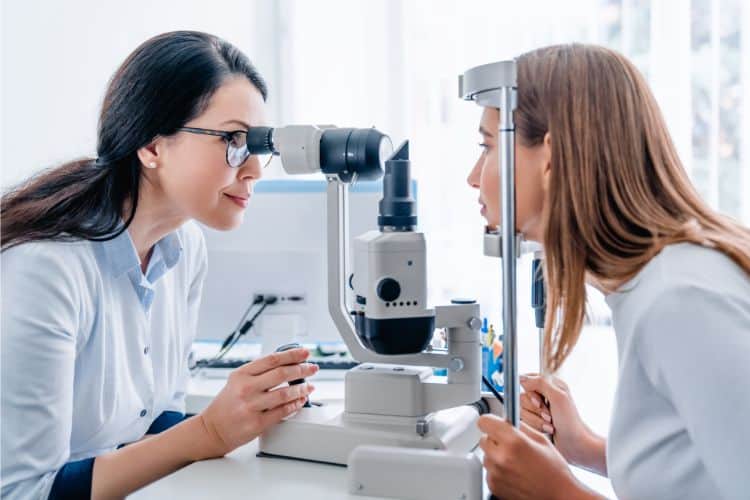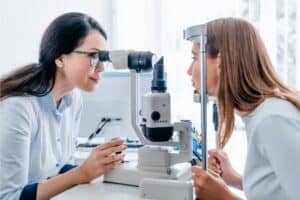 There you have it, 5 medical specialties that offer the best work/life balance. It's important to note that there are other factors that should help you decide on a specialty. Personality: Finding the Right Medical Speaclity for You, is a great read that details traits that are suitable for specific medical specialties. To ensure you land a residency in a specialty with a great work/life balance it's imperative your application is golden. MedSchoolCoach's residency match support helps you achieve that. You'll be matched with a physician advisor who served as program director for residency programs. Your physician advisor with strategically work with you to make you the best candidate for the residency program of your choice.