You've matched into residency. AWESOME. But now what? You are about to embark on a journey that will change you forever from Dustyn Williams MD from OnlineMedEd. Dr. Williams gives you amazing tips to help you as you transition from medical school to intern year and Dr. Sahil Mehta from MedSchoolCoach weighs in on thoughts from the program director's perspective. This webinar will answer questions, such as:
What are some common misconceptions about becoming an intern?
How do I mitigate skill decline?
How do program directors evaluate me as an intern?
How can you be a great medical intern?
Presented by: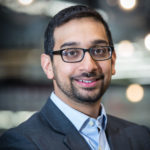 Dr. Mehta is the founder of MedSchoolCoach and has guided thousands of successful medical school applicants. He is also a practicing physician in Boston where he specializes in vascular and interventional radiology.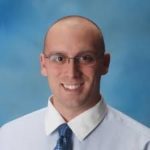 Dustyn is a board-certified Internal Medicine physician. He did his undergrad at Yale, toured the streets of New Haven as a paramedic, then went to Tulane for medical school.
View the Webinar