Medical Mnemonics Mentorships
Our Medical Mnemonics Mentorship coaching service is available from podcaster Chase DiMarco, and provides one-on-one training in learning methodology, productivity, and visual mnemonics creation directed at the medical student experience. Having trouble "drinking from a firehose" of information? Learn how to study more efficiency and remember longer with evidence-based study techniques. Sign up today – for free!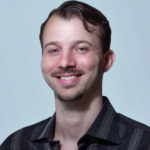 Chase DiMarco is an MS, MBA-HA and MD/Ph.D-candidate. He is the founder of FreeMedEd, a free medical education resource, the host of the Medical Mnemonist 1-Minute Preceptor podcasts by MedSchoolCoach, creator of several medical education platforms, and CEO of FindARotation clinical rotations service.