BS/MD Webinars
What Every High School Student Should Know About the Journey to a Career in Medicine
Join Kachiu Lee MD, MedSchoolCoach Director of Direct Med (BS/MD) Advising and a former medical school admission committee physician, as she discusses the medical school journey. A career in medicine is challenging and complex, involving many years of academic and practical preparation, difficult exams, and multi-faceted application processes. Demystify the process and learn the step-by-step path to becoming a physician, including:
High school preparation: academics, extracurriculars, and exams
Identifying the "right-fit" college or university
Overview of BS/MD or Direct Medical programs
Being an undergraduate pre-med student: majors, activities, and research
Medical school admissions cycle and application process
Presented by: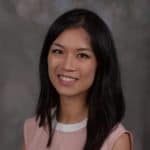 Dr. Lee is one of the most highly requested advisors for BS/MD admissions, and >95% of her clients get interviews to BS/MD programs during each application cycle.
View the Webinar