Are you ready to step into the real-world clinical environment, but uncertain about how to shine? Join us for a stimulating webinar, led by Dr. Jeanie Gribben, the Associate Director of Medical School Tutoring at MedSchoolCoach. She will be joined by Master Tutors, Dr. Daniel Veyg and Dr. Hanna Vinitsky.
In this insightful live session, you'll gather the necessary knowledge to transition to your clinical year successfully and thrive during clinical rotations, such as:
How to make the transition from classroom learning to clinical practice, with a focus on practical skills and patient interaction.
Ways to impress during clinical rotations by providing outstanding patient care and effectively working in a team.
Tips to communicate confidently and professionally with patients, mentors, and peers.
Strategies to manage time and tasks during high-pressure clinical rotations effectively.
Presented by: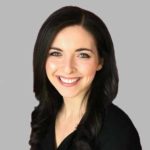 Dr. Gribben is a graduate of the Icahn School of Medicine at Mount Sinai and a Merrill Presidential Scholar from Cornell University. She offers tutoring for Steps 1 and 2 and med school coursework, as well as advising support for medical students. She's dedicated to personalized teaching strategies for student success.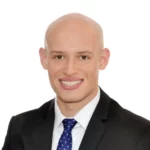 Dr. Veyg has served on medical school and residency admissions committees and has helped countless students successfully develop their applications. He prides himself on his personalized teaching and mentorship style.
View the Webinar