Examine the pros and cons of the new virtual medical school interview format, plus get recommendations, directly from a tutor who knows the admissions process.

Some school administrators during this cycle have hinted that virtual medical school interviews may still have a place in a post-pandemic world. Given the real possibility that this could be a "new normal," I have outlined here some of the pros and cons of the new virtual format along with a set of recommendations based on my personal experience interviewing virtually.
The 2021 medical school application cycle has been strange on many fronts. The number of applicants has risen by 18%, some students took a shortened MCAT exam, and, perhaps most notably, interviews are now being conducted entirely virtually. While virtual interviews are an imperfect substitute for traditional in-person ones, they do offer some accessibility benefits that may make them more than just a stopgap solution.
Pros of Virtual Interviews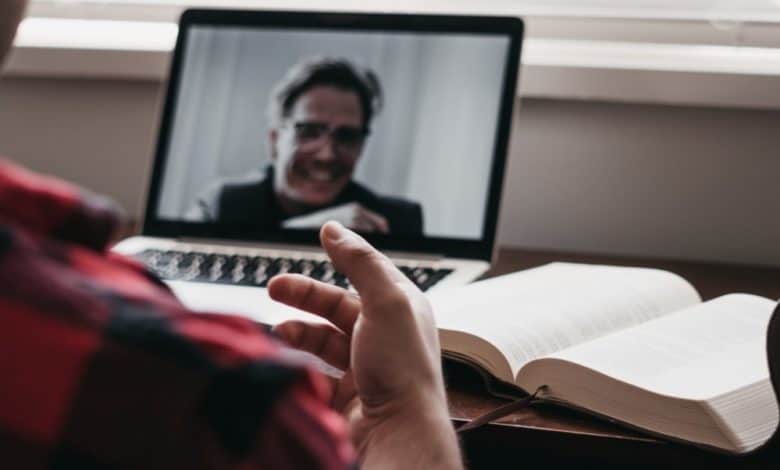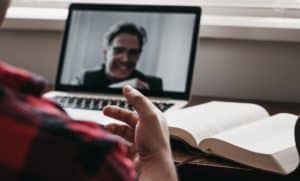 Virtual Med School Interviews are Inexpensive
In a typical cycle, students would be responsible for covering the costs associated with in-person interviews. When accounting for airfare, food, local travel, and hotel accommodations, this number can easily exceed $500 per interview – and most students average three interviews. In a virtual format, nearly all of these costs are eliminated. This benefit is particularly valuable as it takes a small step toward making the medical profession more accessible by reducing the cost of applying to medical school.
Some Traditional Interview Stresses Can Be Bypassed
Beyond financial costs, traveling long distances and missing school or work can take an emotional toll on applicants. It's not uncommon for students to become stressed or fatigued by the mere logistical nightmare of coordinating interview itineraries in the midst of other personal, academic, or occupational obligations. While interviews inevitably bring some stress, the ability to get a good night's sleep and wake up in your own bed without worrying about catching a plane or a cab certainly eases some of the pressure.
Scheduling is Much More Flexible
Students no longer need to budget multiple days for a single interview to account for travel, nor do they need to avoid scheduling interviews "back-to-back." Eliminating traveling for med school interviews makes it possible to easily attend interviews at two schools in completely different geographic locations within a small window of time if desired. Furthermore, students will be able to do this with minimal disruption to their personal schedules at school or work.
---
Cons of Virtual Interviews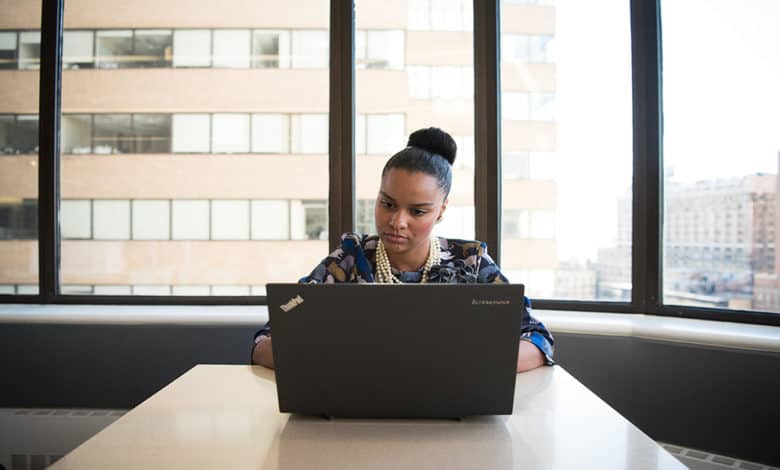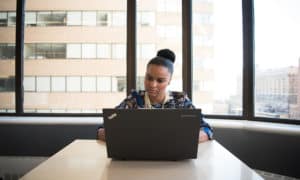 Virtual Interviews are Exhausting
As many of us might know from months of virtual work and school, "Zoom fatigue" is a very real phenomenon – and it applies to medical school interviews too. Staring at a computer screen for the better part of a day listening to informational presentations, financial aid talks, Q&A sessions, and the like can become very tiring very fast. While it's certainly important to attend to all of this information during your interview day, the lack of interpersonal interaction for much of the day makes it tough to remain interested and engaged.
Technical Difficulties are Inevitable
The only thing predictable about internet connectivity is its unpredictability. It is almost certain that at some point your video will stall, you will not hear your interviewer's question properly, or the call will drop entirely. These hiccups can understandably cause applicants to become worried or frustrated and it is possible that interviewers' judgments will be implicitly biased by these technical difficulties.
Applicants Are Not Necessarily on Equal Footing
Not all applicants have the resources required to conduct a polished virtual interview. On the technical side, one benefits from having a personal computer, a high-quality camera, a clear microphone, and a reliable and fast internet connection. In addition, applicants must be able to access a quiet and private space that looks professional on camera. The fact that these items may not be equally available to all applicants introduces a problem: the virtual interview may exacerbate certain inequities by placing applicants with resource constraints at a disadvantage.
You Won't Get a Real Feel For the Medical School's Campus
Perhaps the most obvious shortcoming of the virtual format is the inability to set foot on the medical campus and envision yourself going to school there. While admissions staff have worked hard to offer students videos, virtual guided tours, medical student panels, and countless alternatives to simulate the feeling of visiting in-person on your interview day, nothing can quite replicate the real thing. This may make it more difficult to get a feel for the culture of the school and decide if it is the right fit for you.
---
Tips When Interviewing Virtually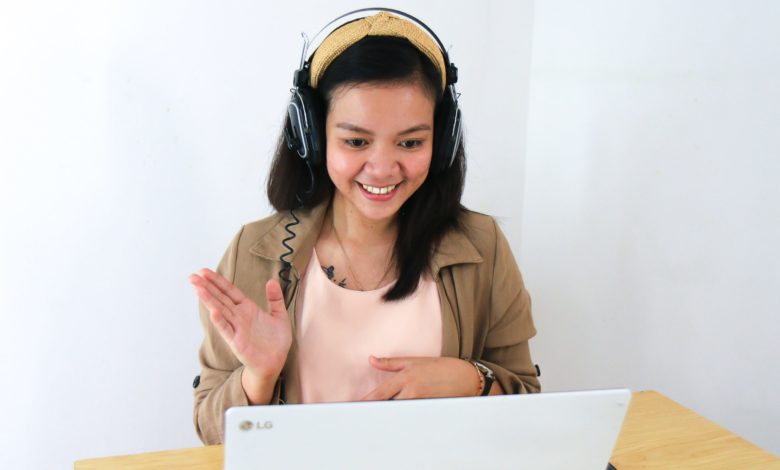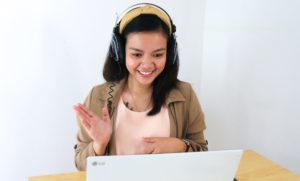 Rest Up Before the Big Interview
This advice obviously holds for any interview – but I can promise that it is at least doubly important for virtual interviews. Set a generous sleep goal and plan for a proper breakfast and lunch. The fatigue of sitting behind a screen for perhaps 6-8 hours with few breaks can take a lot out of you and you don't want this exhaustion to interfere with your performance during your interview.
Be Your Best Self on Camera
During information sessions throughout your interview day, you will be one small box on a screen of perhaps 10-20 applicants looking at slides while listening to a speaker. It's easy to lose focus, but it's imperative that you do not. The people on the other end can still see you and deserve your respect and attention! Smile when it's appropriate, nod along if you hear something you like, and avoid distractions on your phone and computer – it's fairly obvious if you're browsing or attending to something else on your screen. Your goal is to generally demonstrate that you're interested in the school and happy to have been invited for an interview. These may seem like trivial gestures, but they count for something in aggregate and show a basic level of respect.
Prepare for the Worst Ahead of Time
Murphy's Law tells us that anything that can go wrong will go wrong. If you encounter technical difficulties on your virtual med school interview day, remain composed and handle them the way you were told to by admissions staff. Keep important phone numbers and email addresses on hand to notify the appropriate people and resolve the situation professionally. You should trust that admissions staff will be understanding of your situation. Such hiccups are expected and there are most likely plans in place to address them.
Ask Insightful Questions that Showcase Your Interests
During virtual med school interviews and student panels, you will be given several opportunities to ask interview questions of your own – so use them! Admissions staff are likely expecting more questions than usual given that students aren't able to visit campuses in person. Asking questions is a way of demonstrating that you wish you could be there in person but want to learn as much as you can anyway. Furthermore, this will help you in your quest for your ideal medical school. Your ability to get to know the culture of a campus, city, or student body through a screen is quite limited. However, asking the right questions can help you get as close to the real thing as possible.
---
Need help strategizing and perfecting your interview skills? MedSchoolCoach works with advisors and coaches who've served on admissions committees. With their interview prep services, 98% of users reported that they felt more confident after their practice!