MCAT Webinars
MCAT Mastery – Maximizing Your Score Potential
Webinar On-Demand
Join Dr. Ken Tao, the Director of MCAT at MedSchoolCoach. As the summer season brings warmth and brightness, it also presents the perfect opportunity to enrich your MCAT preparation journey. Dr. Tao will be your guide through this comprehensive session.
In this interactive webinar, you can look forward to:
• Discovering methodologies to deconstruct complex MCAT questions.
• Gaining key advice to tackle the challenging sections of the MCAT.
• Learning efficient time management tactics for the big day.
• Understanding how to apply these strategies in real test scenarios.
Presented by: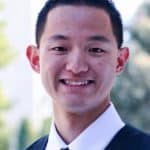 Ken is nationally recognized as a premier MCAT tutor and the MedSchoolCoach Director of MCAT Tutoring. He has helped thousands of students through the MCAT process.
View the Webinar