HOW TO PAY FOR MEDICAL SCHOOL (2023 Outlook)
According to the Association of American Medical Colleges (AAMC), in 2019-2020 the median cost of attending medical school for four years was over $330,000 at private institutions and over $250,000 at public ones. Furthermore, 2020 medical school graduates had an average education debt load of about $207,000.
The outlook for 2023 is equally grim. Rising costs to attend medical school are not likely to show any slow down in the near future. The average annual increase in medical school tuition has been $1500 per year since 2013. With record numbers of applicants at schools across the country and rising inflation in the U.S., costs are likely to continue climbing, though at what rate no one can be sure just yet.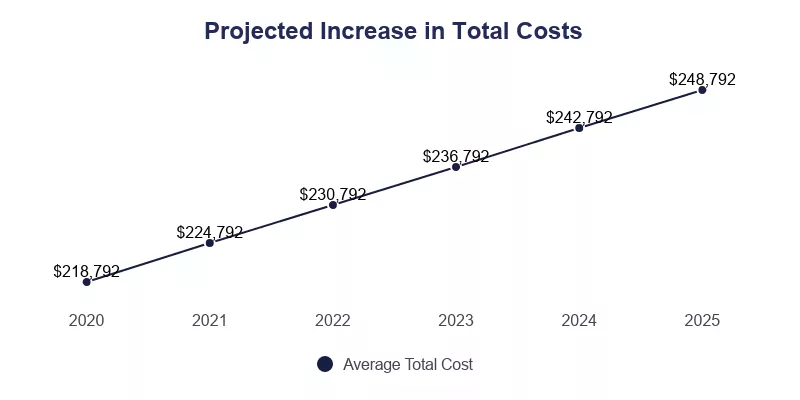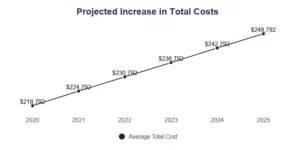 In other words, medical school is extremely costly. So how do you pay for it?
Three Ways to Pay for Extremely Costly Medical Education in 2022 and 2023
There are 3 ways to approach it:
The first is to use money that you do not have to repay. This can come from a few sources. One is personal savings. Another is merit scholarships and grants from medical schools. You should also look into scholarships, grants and awards from medical associations like the American Medical Association and American Medical Women's Association. And finally, there are government and military programs that cover some if not all of your medical school costs. For example, the Health Professions Scholarship Program, which the military funds and offers through the U.S. Army, Navy, and Air Force, pays the entire cost of tuition and fees for health professional students such as medical students.
The second way to pay for medical school is to qualify for federal student aid. In order to do so, you must fill out FAFSA (Free Application for Federal Student Aid).
The third way to pay for medical school is to take out a private loan. Such loans usually come from banks and credit unions.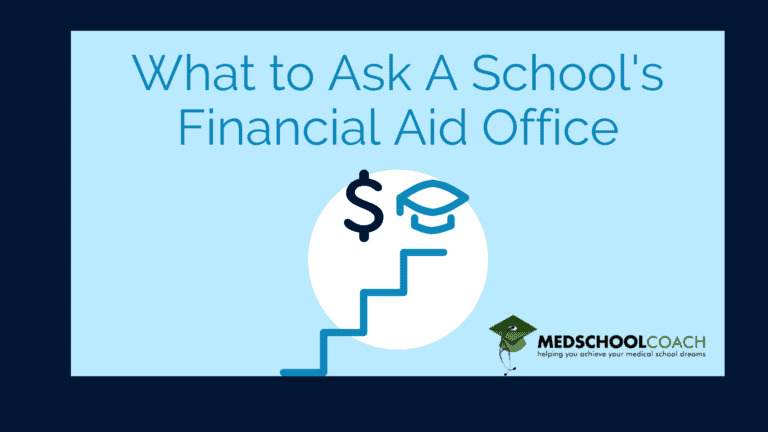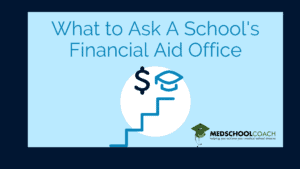 What should I ask medical school financial aid officers?
As you consider specific medical schools, you should get the following information from them either by talking to the school's financial aid officer and/or reading the school's financial aid web pages:
The medical school's average cost for four years, including tuition, fees, room and board
The average debt load for the most recent graduating class
How to apply for financial aid and if parental information is needed to determine it
The availability of scholarships and grants and how to apply for them
The availability of institutional loans as well as the terms and conditions
The ability to work part-time during medical school
Follow these steps for an effective, efficient approach to figuring out how to pay for medical school!
References: 
https://www.usnews.com/education/best-graduate-schools/the-short-list-grad-school/articles/most-expensive-private-medical-schools 
https://www.salliemae.com/student-loans/graduate-school-information/ways-to-pay-for-graduate-school/paying-for-medical-school/ 
https://students-residents.aamc.org/financial-aid-resources/top-10-questions-premeds-should-ask-medical-school-financial-aid-officers 
https://educationdata.org/average-cost-of-medical-school#:~:text=The%20cost%20of%20a%20medical,of%20medical%20school%20is%20%2454%2C698.