Join Dr. Ziggy Yoediono, Associate Director of Advising at MedSchoolCoach, as he will discuss how to answer four of the most commonly asked secondary prompts as below:
• Why do you want to attend our medical school?
• What makes you unique/diverse?
• Discuss a challenge/adversity/hardship that you have overcome.
• Do you have anything else you wish to share?
Presented by: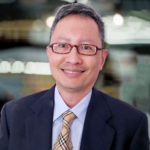 Dr. Yoediono was a Duke University pre-major advisor and has had admissions experience with Duke University School of Medicine, the University of Rochester School of Medicine, and the Harvard Longwood Psychiatry Residency Program.
View the Webinar