Clinical travel experience is a huge part of the medical school application process, and gaining unique skills abroad can help you stand out.
What can a pre-med expect while observing physicians in a foreign country?
What type of cultural encounters can I expect abroad?
How can unique clinical experiences abroad help me during the medical school application process?
What makes the Ultimate Med Immersion trip to Ghana from MedSchoolCoach unique?
Presented by: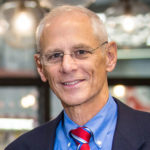 Dr. Katzen was an admissions committee member at George Washington University School of Medicine, as well as the president of Oncology-Hematology Associates in Maryland.
View the Webinar