Dr. Sahil Mehta from MedSchoolCoach and James Farah from the St. George's University Class of 2020 present recommendations to medical school students at SGU on how they can boost their odds of matching into their desired residency. In this webinar filmed live from Container Park in Grenada, you will learn:
Tips for interviewing for your residency.
How to choose a specialty.
What to do to overcome the stigma of being an IMG.
What the match process is and how does it work.
Presented by: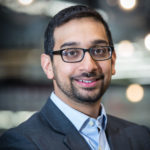 Dr. Mehta is the founder of MedSchoolCoach and has guided thousands of successful medical school applicants. He is also a practicing physician in Boston where he specializes in vascular and interventional radiology.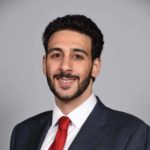 James scored >250 on his USMLE Step 1 and Step 2 CK
View the Webinar