Join Dr. David Flick and Justin Nabity as they discuss the difference in medical specialties, how residencies compare for different paths, and different financial factors to consider. In this webinar, you will learn:
The work-life balance of becoming a physician.
Which specialties are the most competitive.
How long your residency will be based on the specialty you choose.
How salaries differ based on specialties, and how you can make better financial decisions.
Presented by: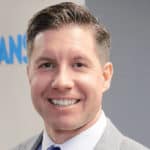 As a wealth management advisor from a family of doctors, he launched his business by traveling to medical schools nationwide to educate physicians about their unique financial, legal, and business needs. Today, Physicians Thrive has served physicians at over 400 medical centers, hospitals, and medical schools, and 1000 residency and fellowship programs.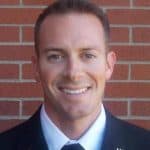 Dr. Flick was an admissions committee member at UC Irvine School of Medicine. He is board-certified in family medicine and also works as a flight surgeon for the U.S. Army.
View the Webinar