Join MedSchoolCoach Director of Advising and a former medical school admission committee physician, Renee Marinelli MD, as she discusses how to stand out as an applicant. During this webinar, you will learn:
How important are the MCAT and your GPA?
What unique extracurricular activities are advantageous to have on my medical school application?
What tricks can I use to make my personal statement stand out from the crowd?
How do I get a letter of recommendation?
Presented by: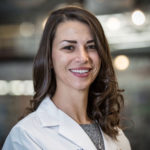 Dr. Marinelli has practiced family medicine, served on the University of California Admissions Committee, and has helped hundreds of students get into medical school. She spearheads a team of physician advisors who guide MedSchoolCoach students.
View the Webinar