Admissions Webinars
A Crash-Course in Paying for Medical School: 10 Ways You Could Save $10,000
Webinar On-Demand
Join financial expert Justin Nabity, and aspiring physician Selena as they discuss what pre-med or current medical students may not be considering when it comes to financing their education. In this webinar, you will learn:
How to save money while you are going to medical school.
Common financial mistakes new physicians make.
How to manage your student debt.
What to look for when you sign your first contract.
Presented by: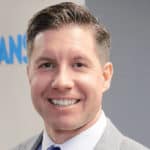 As a wealth management advisor from a family of doctors, he launched his business by traveling to medical schools nationwide to educate physicians about their unique financial, legal, and business needs. Today, Physicians Thrive has served physicians at over 400 medical centers, hospitals, and medical schools, and 1000 residency and fellowship programs.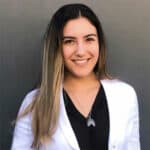 Selena graduated from the University of California San Diego in June 2020 with a degree in Biology and minors in Business and Cognitive Science. She is applying to medical school this year in the 2020/2021 application cycle.
View the Webinar